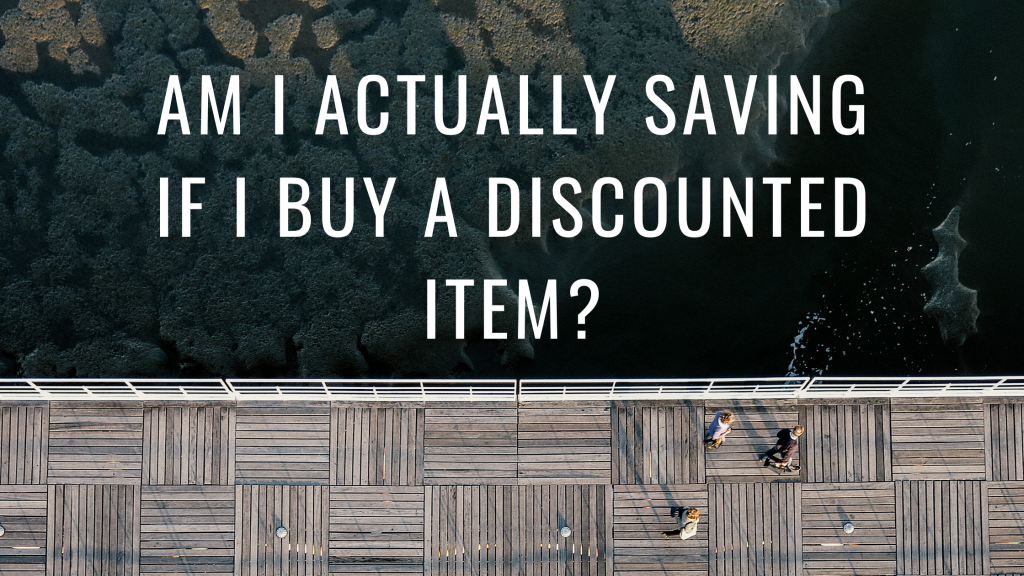 Background Story
So about a week ago, Apple had this promotion where you were able to get FREE AirPods with a purchase of an eligible MacBook or iPad for your education.

Additionally, if you top up $60 you can get the AirPods with Wireless Charging Case and top up $140 for the AirPods Pro.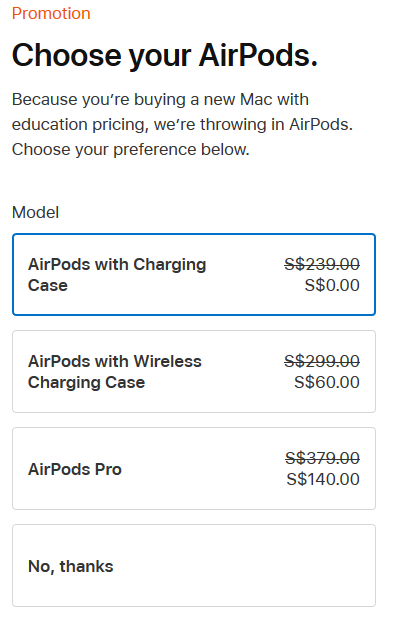 So I had actually bought an iPad Pro. And if you were like me, you probably went like "Yes free AirPods!!". And then you would probably have gotten into a dilemma like me, do I just get the free one, or top up $60 to get the wireless charging one, or top up $140 to get AirPods Pro??
Dilemma Faced In Our Everyday Lives
I think this situation that we are put into isn't just for high priced items. It can even be for things like a discount on a MacDonald meal, or on a Nike shoe. With our smartphones that we stare into almost every time of the day (I'm guilty of it as well oops!), there are always ads that are pushed onto our screens.
If you see these ads maybe once or twice a day, yeah maybe it wouldn't tempt you that much. But we literally see hundreds of ads everyday (you might not even notice it). And the probability of one that might just make you go "oh wow it's so cheap maybe I should just get it".
The Important Question
"Was I going to buy it even if it wasn't on discount?"
If your answer is yes, then great! You will actually save some of the money that you would have spent anyway. For example, you needed to buy a phone because your current one is broken. And you see that the phone is on offer for 10% off. So even if there isn't a discount, you would still need to buy the phone.
However if your answer is no, then you wouldn't be saving any money. In fact, you would have spent money! For example, while you were scrolling through Instagram, you saw that Apple was having a store-wide 10% discount on their products. This is even with the fact that your current phone is still in good condition. (Of course this is simplified. There could be another situation where you could benefit from buying that phone.)
My Decision Making Process
Referring to my dilemma that I shared at the start of this post, I decided to think to myself, "Was I going to buy the AirPods even if it wasn't on discount?" And the answer is no! I had already owned a Nakamichi Wireless Earbuds and it was still in good condition that I can still use. However, my dilemma is a unique one whereby I could get something by not paying for anything. So I opt for that option instead.
I could actually go one step further by selling the free AirPods. If I did that, I would have gotten a "discount" on my iPad Pro. But I decided to instead use these AirPods and give my previous earbuds to either my parents or siblings.
Closing Words
As you can see, there are small things we do in our lives that could have big impact. In this case, spending unnecessarily on discounted items can make us spend more. Make it a habit to consciously decided whether to make a purchase or not. And always ask yourself, "Was I going to buy it even if it wasn't on discount?"